Watch
This is my entry for the Crossover contest by

, a Sydney Anime and Manga convention that I'm going to attend this Saturday!
Basically the 2 red haired guys are the Smash! Mascots and the theme of this competition was to create a crossover with them, so yeah here it is.
At first this pic was only with shounen series, like instead of Hetalia there was Gintama, but then I opted for a different thing where I could include other kind of anime and manga.
I chose the populars ones to make it more interesting.

By The WAYYYYY, speaking of crossovers, you should totally check out the crossover summer contest that my group

organised, you can win a lot of wonderful prizes, such as Premium Memberships, points and DA accessores!
For more information check this out, remember to read AAAALLL the rules ok? Good luck!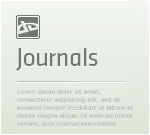 SUMMER CONTEST! *NEW PRIZE ADDED*It's summer time! That's right, and we start it with a new contest!!

The theme is "Crossover Summer". What should I draw? Simple, draw a crossover art with "summer" as theme.
And that's it!

And this time you should really enter. Why? Because we got a lot of awesome prices just waiting for the new winners!
So grab your creativity and media of your choice, and show us your best summer crossover art!

The deadline will be August 31 2012.

:bulletyellow::bulletyellow: R U L E S :bulletyellow::bulletyellow:
:bulletyellow: Must be a crossover!
:bulletred: Must be a Member to enter the Contest!
:bulletyellow: Must be a new art, created for t
Enjoy!
Cyrus & Skadi belong to Smash!
Naruto (c) Masashi Kishimoto
Full Metal Alchemist (c) Hiromu Arakawa
Hetalia (c) Hidekaz Himaruya
The melanchony of Haruhi Suzumiya (c) Nagaru Tanigawa / Noizi Ito
Pokemon (c) Satoshi Tajiri
Kuroshitsuji (c) Yana Toboso
Sailor Moon (c) Naoko Takeuchi
Vocaloid (c) Yamaha Corporation
Art by me.